1.   Bangladesh Ordnance Factories(BOF) is committed to manufacture world class arms, ammunition and explosives through:
a. Progressive and stringent quality of materials and products.
b. Continual improvement of its management system processes  and technical expertise.
2. In order to achieve this, BOF maintains strict quality checks at every level of production by both BOF and its customer s representatives following the requirements of ISO 9001:2000 & ISO 9001: 2008 Quality Management Systems.
3. Quality in BOF is the resultant synergy of employee welfare, employee participation and freedom of creativity.
4.  It is, therefore, the policy of BOF to ensure that all decisions concerning quality management are made through participative management having highest standard of discipline, integrity, professional ethics and high sense of responsibility, loyalty and accountability.
ISO 9001: 2015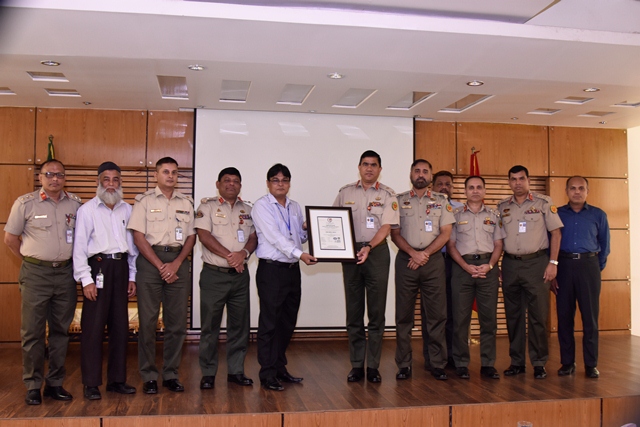 BA 3219 Maj Gen Sheikh Pasha Habib Uddin,
    SGP, BAMS, afwc, psc

Who's Online
We have 10 guests online
দরখাস্ত করার জন্য আবেদন ফরম (পূরাতন):
AMENDMENT OF INVITATION FOR EXPRESSION OF INTEREST (EOI) OF PROJECTS 2019
অন্যান্যঃ
ক।  ক্রয় সংক্রান্ত বিস্তারিত-See procurement
খ।  সরকারী আদেশ (GO) সংক্রান্ত বিস্তারিত-See Govt. Order
গ।  অনাপত্তি সনদ (NOC) সংক্রান্ত বিস্তারিত-See NOC
Please specify a gridgallery id
© 2018, Bangladesh Ordnance Factories. All rights reserved.